Becoming a member
Becoming a member
The only requirement for becoming a member of CBC is that you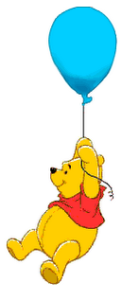 are a member of the Chalmers Student Union. We welcome enthusiastic and positive personalities, regardless of ballooning knowledge. We will teach you in CBC!
What does it mean to be a member of CBC? Well, you fly a lot in balloons, of course, and spend time with other more-or-less crazy balloonists. To be more specific, you can participate in our activities in flying for fun, training flights, and tetherings.
Flying for fun is just as it sounds, flying for fun, and we do it often. We fly most during the warmer half of the year, since it is lighter and generally has better weather than during the winter. No two flights are the same, and that adds to the magic of ballooning.
Depending on the direction of the wind, you decide where to start and (hopefully) land roughly where you expected. Since the weather determines whether or not you can fly at all, it is impossible to plan more than a few days ahead. Information about flights and other activities comes primarily via our e-mail list.
During training flights, the balloon is operated by a pilot-in-training under the guidance of an instructor. CBC educates many pilots, because it is important to keep our operation going as older pilots leave the school. If you really like ballooning, becoming a pilot-in-training, and eventually a pilot is a possibility for you.
When a sponsor wants to be seen in connection with an event, we perform tethering. We do both anchored tethering and especially planned fly-overs. It is, for the most part, a very pleasant way to earn money for the club, even if you have to work a bit if it is windy. Luckily, a 25 meter high balloon is a good advertiser!
Everyone can't fly for fun all the time. As an active member, you are expected to come along to tethering from time to time as well as driving the chase car. We also have more-or-less organized project days when we work on various other tasks associated with the club. As a new member, you will come along to a few flights (to learn and help) before you get to fly the first time. Our principle is if you help a lot, you get to fly a lot. If you come along often, you also get more out of your membership; you learn more all the time and you get to know other CBC members.
Aside from flying in the Gothenburg area, we go on different trips, both in conjunction with the demonstrations and the so-called balloon meetings, big balloon-centric meetups. Some of us also compete or come along as officials at balloon competitions, an exciting and different side of ballooning.
Are you interested in becoming a member? Contact us to find out more.
See you in the air!